Topic: Polygons
What are polygons?
A polygon is a flat figure that is made up of straight lines and is enclosed.

Note that if the polygon is:
Flat

– this means it's a plane figure or two-dimensional

Straight lines

– these are called segments in geometry

Enclosed

– all the lines fit end-to-end and form a figure with no openings.
To demonstrate what we mean by enclosed and not enclosed look at the diagrams below.

These polygons are not enclosed: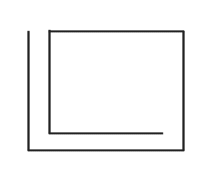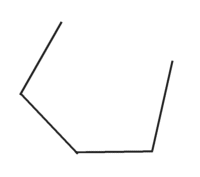 These polygons are enclosed: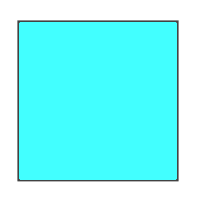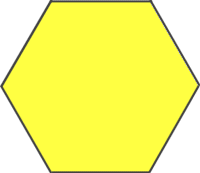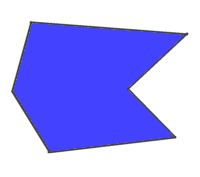 Types of Polygons

Here is a list of polygon names depending on the number of sides they have.
3 sides – Triangle
4 sides – Quadrilateral
5 sides – Pentagon
6 sides – Hexagon
7 sides – Heptagon
8 sides – Octagon
9 sides – Nonagon
10 sides – Decagon


	Simple and Complex Polygons
	


Simple polygon the lines do NOT intersect while  complex polygon lines intersect.





Examples:




| | |
| --- | --- |
| Complex | Simple |
Regular Polygons

Regular polygon have lines that are all the same length and it also has all the same angles.

Examples:

Regular:


Not regular:
Watch the video below: