Contribution of the Indians and Chinese to Jamaica's culture – Sep 22, 2020

Shortly after Emancipation, the English Plantation owners realized that the African descendants having been freed from slavery wer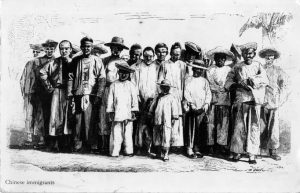 e reluctant to work on the sugar estate. Based on this realization, they decided to import Chinese and East Indians to work for them.
After their contracts had expired many chinese  were reluctant to return to China as they knew what effect communism would have had on their return. Over population, drought, flood and famine were added reasons why they left China as well as why they remained in Jamaica.
Many of those who had remained in Jamaica started retail businesses trading in grocery items with a few shops set up in Kingston.
The Chinese were noted for their acumen business and for the caring and nurturing of their children placing great emphasis on education and family life. To date, these characteristics have positively impacted the Jamaican society. Over the years the Chinese became integrated in many professions such as law, medicine, business, retailers, civil servants and teachers, while others remained wage earners in the banking and manufacturing sectors. Jamaican Chinese are greatly admired for being hardworking, diligent and courteous. They have added another dimension to the plurality of the cultural heritage of Jamaica. During Christmas and other special occasions one can always look forward to performances of the Dragon Dance in the floats in the city.