Conservation – Caring for the environment
Caring for the environment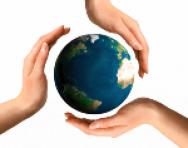 What does it mean to care for the environment?
The Earth has all the things we need to live, but we need to take care of the Earth so it can keep giving us what we need. Caring for the environment means doing things that will keep the Earth healthy, like recycling your plastic bottles instead of throwing them in the bin, and turning off lights when you don't need them on anymore.
It's up to us to do what we can to care for the environment. There are plenty of ways to be green and make choices that help our planet, and you don't have to be a grown-up to make eco-friendly choices!
It's important to conserve the Earth's natural resources, like water, so people living decades after us can still enjoy living on our amazing planet.
Top 10 facts
Just as we can help animals through conservation, we can help our planet through conservation too. We can do things that are good for the environment and that don't cause pollution.

Caring for the environment is also called 'being green' – this means doing things that keep green things growing, like grass, plants and trees.

One reason to care for the environment is climate change, which means the air around us is warming up too much because of carbon dioxide (CO2) in the air above us. CO2 is a gas that comes from places like engines in cars and airplanes, and machines that run power stations.
Use less power by turning off lights when you leave a room, and unplugging the TV when you're done watching it. Saving power is good for the planet.

Over 70% of the surface of the Earth is covered in water, and everything that lives on the earth (including you!) needs water to survive. So, it's important to think about ways to conserve water.

It's also important to keep our water clean. Water pollution happens when chemicals, rubbish and other nasty things make it dirty and dangerous for humans and animals to drink.

One really big way to be green is by recycling – this means that things we don't want anymore, like an empty drink bottle, can be re-made into a brand new drink bottle. All we need to do is throw it away in the right bin!

Paper is made from trees, and it's important that we keep planting new trees to make up for the ones that have been cut down to make paper. By recycling paper, paper makers don't need to cut down so many trees.

Something that breaks down into teeny tiny pieces over time is called 'biodegradable'. Biodegradable things are better for the environment than non-biodegradable things.

There are lots of green choices you can make every day to care for the environment!
Did you know?
Doing things that are good for the environment is also called being green. How green are you?
The three main things to remember when it comes to caring for the environment are:
Reduce the amount of rubbish you throw away and the amount of water you use
Reuse things where you can, like water bottles
Recycle rubbish by sorting it out into bins for different materials like paper, plastic, tin and more.
Recycling means turning old, used-up products into something new. For example, you can make a new plastic bottle by collecting, cutting up and mixing together old plastic bottles; the old bottles don't get thrown in the bin, and new plastic doesn't have to be made for the new bottle.
There are lots of things you use every day that can be recycled and turned into new things. How many of these have you recycled this week?
Newspapers and magazines

Cardboard boxes

Wrapping paper

Plastic bottles and tubs

Glass bottles and jars

Tin cans

Pens

Batteries
Over 70% of the surface of the Earth (the bits you can see when you look at a globe) is covered in water. That means there's more water on the Earth than land!
It's important to save water to make sure everyone has enough. This doesn't mean stashing it away under your bed! It just means not using more than you need. So, when you brush your teeth, don't leave the tap running the whole time – turn it off when you don't need it, then turn it back on when it's time to rinse.
You can also save more water if you take a shower instead of taking a bath!
Words to know for the environment (Vocabulary)
Biodegradable – something that can break down into teeny tiny parts that become part of the earth again
Carbon dioxide – a greenhouse gas that is found in all living things; it is also released into the air when fuels like coal and petrol are burned
Climate change – the term used to explain how the earth is getting warmer, because of too much greenhouse gas in the atmosphere; this is mostly caused by too much carbon dioxide (CO2)
Compost – turning things like food scraps and dead leaves into fertiliser for new plants by letting it all decompose into a kind of dirt that's full of vitamins plants love 
Conservation – a word we use a lot with being green; it means ways to keep the planet clean so we can protect parts of it that are already in good condition, and help parts of it that need to be tidied up
Eco-friendly – a word used to describe something that is good for the environment
Greenhouse gas – a type of gas in the atmosphere that keeps the earth warm
Pollution – when something makes part of the environment dirty and dangerous for living things, like spilling oil into the ocean or having lots of petrol fumes in the air
Recycling – the way that rubbish that we don't want anymore can be turned into brand new products, meaning that less rubbish gets thrown into a landfill