Light rays are reflected from an object to our eyes.
Light travels in a straight line in waves of energy from the source.

It travels at a speed of 300,000 km per second through air.

Light is either reflected, transmitted or absorbed.
Objects we classify as –
a. Transparent – allows all light to pass.
b. Translucent – blocks some light and scatter some in all directions
c. opaque – blocks light and reflects a shadow
Natural light sources or objects that produce light are called luminous. eg. Sun, candle, match stick.

Objects which reflect light are called illuminated things.
Where does the moon gets it light from?
The moon gets its light from the sun. It does not produce light.
The moon is an illuminated object.
Stars – luminous
Sun – luminous
Moon – illuminated
Lamp – luminous
Earth – illuminated
Shadow – formed when an opaque object blocks all light.
Reflection – the bouncing back of light from the surface of objects. Some materials reflect light very well are called good reflection. Eg. A piece of glass when light rays hit the surface, a smooth surface such as a glass or mirror, it is reflected evenly in straight lines in one direction. However, when light hits a rough surface, light is reflected in a dis- orderly or random way and scattered in all directions.
Refraction – the bending of light rays as light rays pass from one medium to another eg. Air into water, they bend.
This bending is called refraction.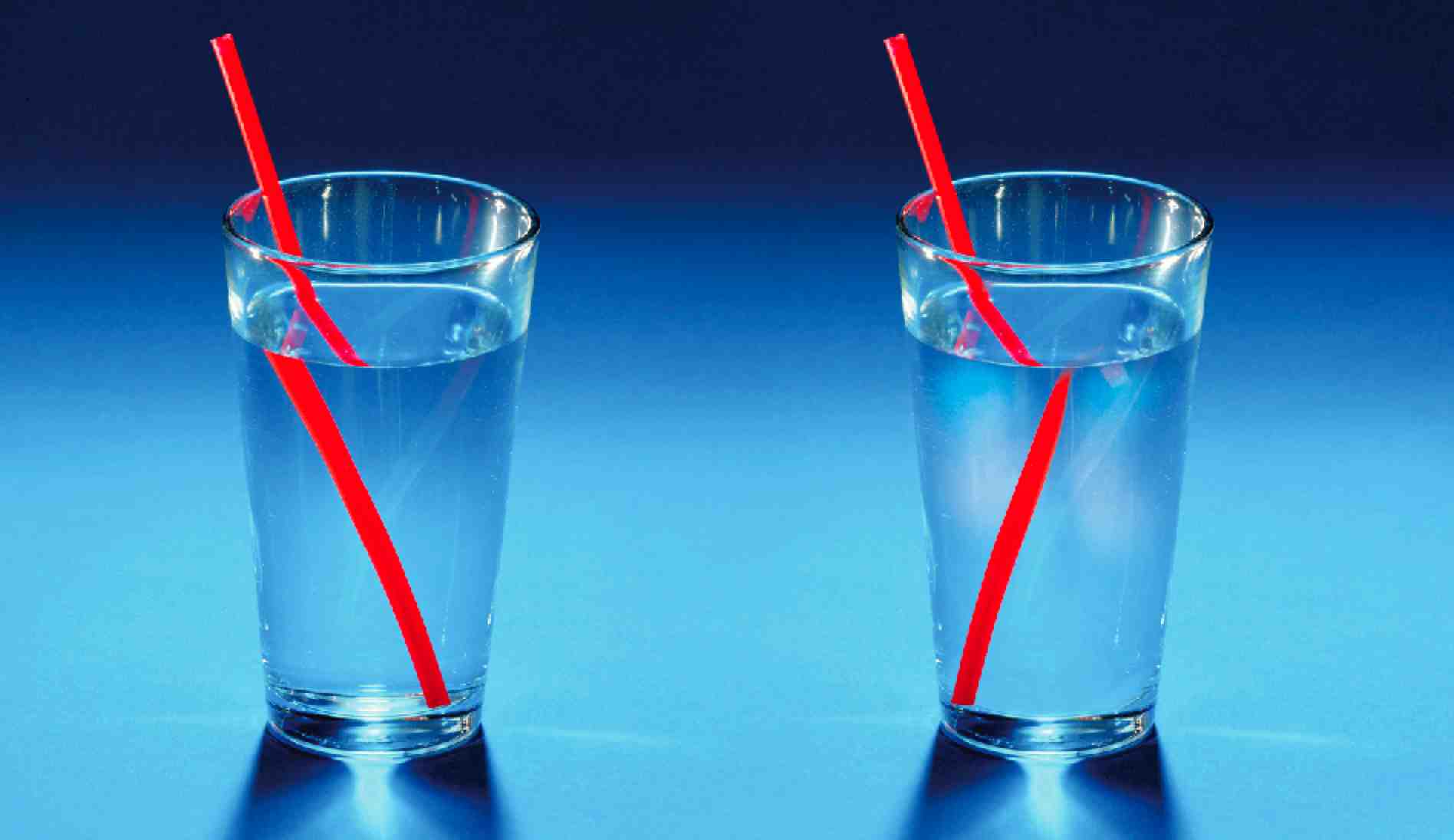 This happens because light travels at different speeds. Light travels fastest in air and slower in liquids and slowest in solids. The angle at which light enters the water causes the light rays to bend and so the straw appears bent.